Press Release
Interesting news from our world
15. Jan 2018
FASCINATION OF FLYING: THE EUROPEAN FLIGHT ACADEMY´S NEW IMAGE FILM
New image film portrays commercial pilot training.
Essential component of the new marketing campaign of Lufthansa Aviation Training (LAT).
The European Flight Academy's new, five minute-long image film "Facination of flying" brings the vocational pilot training closer to those interested and as of now, is available here: https://youtu.be/KacqNKGv8BI. The film, using the hashtag "YourFlyingFuture", is a central element of the new marketing campaign for flight schools of Lufthansa Aviation Training (LAT).
Every year, the fascination for flying makes hundreds to decide to turn their passion into a profession and become a pilot. The new European Flight Academy's (EFA) image film refers to this motivation, unveils the desire of future pilots and presents the exiting moments of the vocational training in the cockpit of the training aircraft. Under the hashtag #YourFlyingFuture, five short clips about the pilot training have been published as a teaser via the social media channels of be-Lufthansa and the European Flight Academy since December 2017. The new image film has been shot last October 2017 at both flight schools in Bremen and Grenchen (Switzerland). The film crew has explored the hangars, the campus, the training aircraft as well as the "Flight Navigation Procedure Training Devices". Especially the elaborate air-to-air shots from a round flight in the Alps are particularly impressive and have been specifically produced for the new image film. The Swiss moving image agency Lauschsicht is responsible for the creative realization of the image film.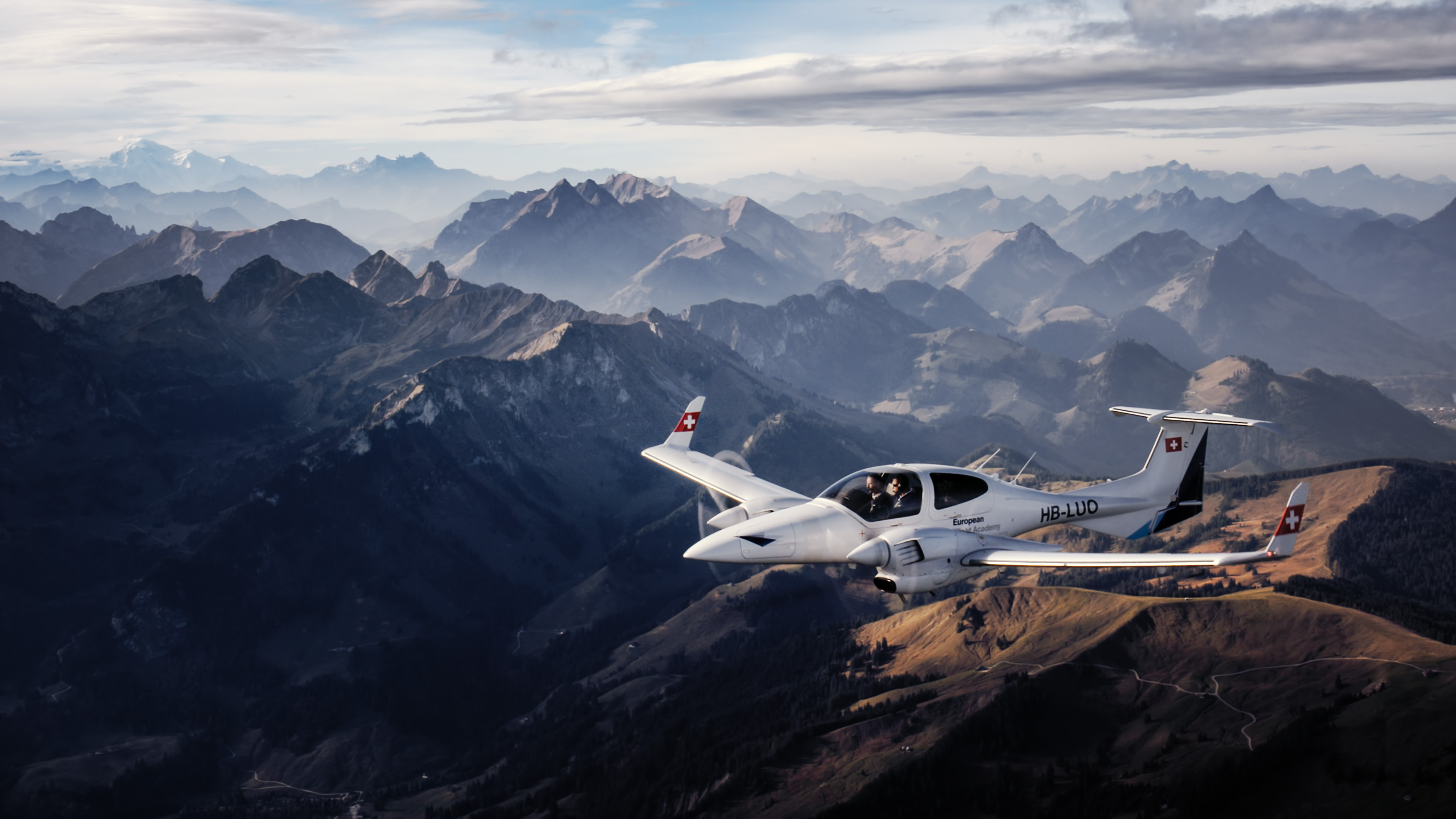 FASCINATION OF FLYING
European Flight Academy´s new image film
Contact
WE'RE HERE FOR YOU