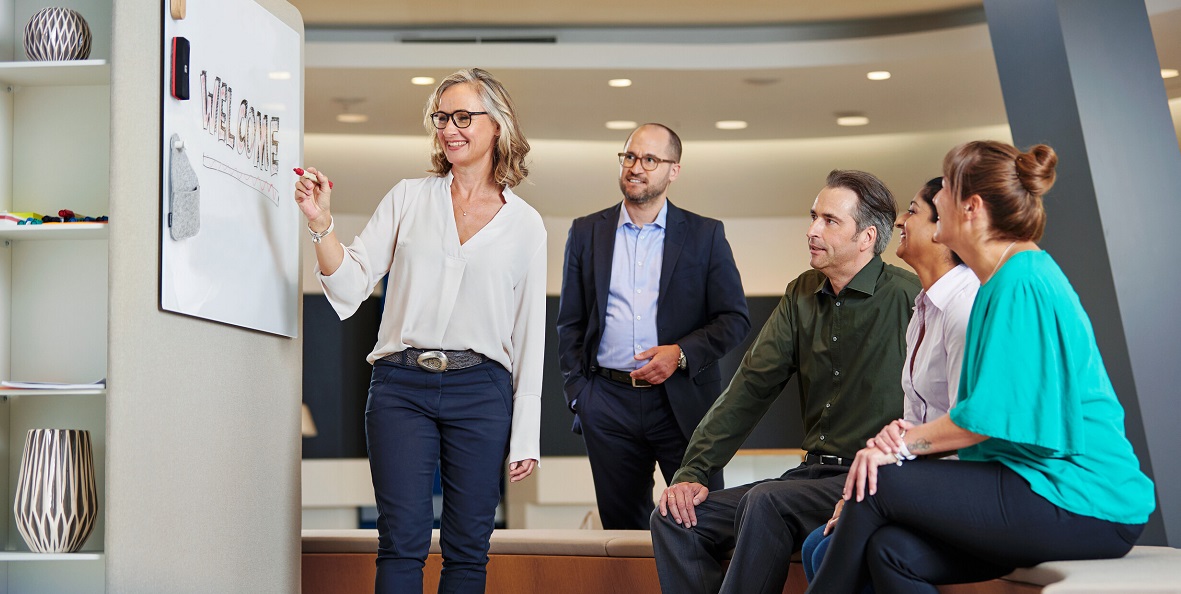 Other Seminars and Offers
ALSO PRIVATE OR BUSINESS CUSTOMERS CAN TAKE PART IN OUR TRAINING COURSES OR USE OUR EVENT LOCATIONS
More Than "Just" Crew Training
SEMINARS WITH AIRLINE EXPERTISE, E-LEARNING, AND FASCINATING EVENT VENUES
Do you dream of becoming a flight dispatcher, or would you like to overcome your fear of flying? Or do you need to work on your decision-making and leadership skills? Or have you always wanted to experience what it's like to climb into the cockpit of an Airbus and take off? With our help, you can achieve these dreams and many more.
We don't just carry out training courses every day for cockpit and cabin crews from around the world – prospective and experienced flight operations officers can attend our Flight Operations Academy to receive comprehensive basic and advanced training for their work in the operations control center. And aircraft crews can use our e-learning courses to conveniently complete their training online.
As a private or business customer, you can take advantage of the high training standards in our open seminars that we have been setting for many years in aviation. With the support of our airline expertise, you can thus take a targeted approach to your personal and professional development and gain confidence in dealing with customers, colleagues, and supervisors.
And if you are looking for an extraordinary location for your next corporate event or you have always wanted to be a captain at the controls of one of our flight simulators – you've come to the right place!
From the Air to the Ground
EXCELLENCE REDEFINED
60 Years of Experience in Airline Training

50+ Fascinating Simulators

12 Breathtaking Event Locations
For FOOs, CEOs, and for You
EXCLUSIVE TRAINING COURSES AND EVENT MODULES
Course Finder
SEMINARS THAT TAKE YOU FURTHER
Use our course finder to find our offers for e-learning courses and our seminars for business and private customers.
Here you can find all our courses:
Train the Trainer
Trainers in adult education require specific skills with regard to methods and didactic approach. In our Train the Trainer seminar, you learn how to impart your knowledge in a way suitable for adults.
Recurrent Training & Checking Embraer E190 E2
With our Recurrent Training course, your pilots can refresh their type-specific knowledge, thereby maintaining the safety and qualification for the corresponding type ratings.
Pilot Assessment for New Hires Airbus A320
We take on the independent assessment of your applicants with regard to their suitability as a new hire on a temporary or permanent basis for the position of first officer or pilot in command.
Our Portfolio
THIS MAY ALSO BE OF INTEREST TO YOU