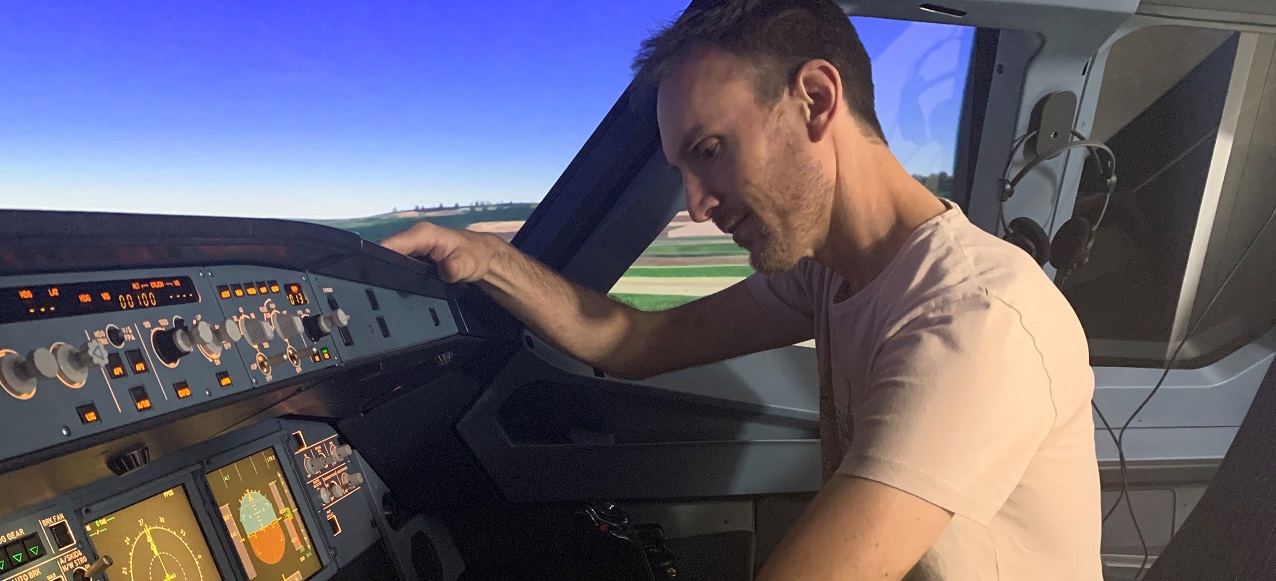 New A320 FTD2 in Zurich
CERTIFICATION AND COMMISSIONING OF THE LATEST SIMULATOR FTD2 IN ZURICH
Kurs- und Trainingsgerätefinder
Our offers in Zurich
Check out our devices and courses in Zurich here:
Here you can find all our courses:
Train the Trainer
Trainers in adult education require specific skills with regard to methods and didactic approach. In our Train the Trainer seminar, you learn how to impart your knowledge in a way suitable for adults.
Recurrent Training & Checking Embraer E190 E2
With our Recurrent Training course, your pilots can refresh their type-specific knowledge, thereby maintaining the safety and qualification for the corresponding type ratings.
Pilot Assessment for New Hires Airbus A320
We take on the independent assessment of your applicants with regard to their suitability as a new hire on a temporary or permanent basis for the position of first officer or pilot in command.